Remembrance 09-11-2001
Honor of the victims and first responders were affected on the 9/11 attacks in America
National Day of Prayer and Remembrance: America Remembers 9/11
20th Anniversary of September 11, 2001 Terrorist Attack
September 11, 2001 ~ September 11, 2021
---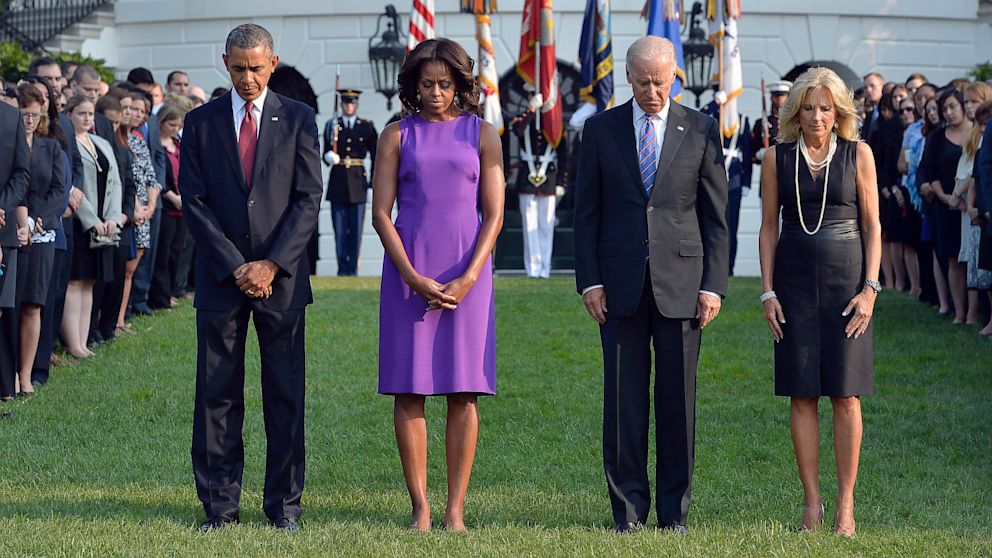 Moment of Silence:
The Jimmy Hui Foundation and The Happy Acres Foundation office will join with Mayor Thomas P. Koch and the City of Quincy, Mayor Martin J. Walsh and the City of Boston, Mayor Charles C. Kokoros and the Town of Braintree, Mayor Robert L. Hedlund and the Town of Weymouth, Town Manager Robert G. Hiss and the Town of Milton, Governor Charlie D. Baker and the Commonwealth of Massachusetts, President Joseph R. Biden and Vice President Kamala D. Harris to take a pause for the moment of silence to honor of those 9/11 victims, families and the first responders were responded at 8:46 a.m. where the first plane have crashed into the World Trade Center in New York City, New York.
The North Quincy Nights Strategic Response Unit will join with Quincy Fire Department, Quincy Police Department, Braintree Fire Department, Braintree Police Department, Brewster Ambulance, Weymouth Fire Department, Weymouth Police Department, South Shore Hospital EMS, Boston Emergency Medical Services, Boston Fire Department, Boston Police Department, MBTA Transit Police Department, Massachusetts State Police Department, Massachusetts Environmental Police Department, Norfolk County Sheriff Department and Suffolk County Sheriff Department will take their pause on the roll call and police scanner for a moment of silence at 8:46 a.m. and continue to resume their regular schedule as usual all across the community throughout the day.
---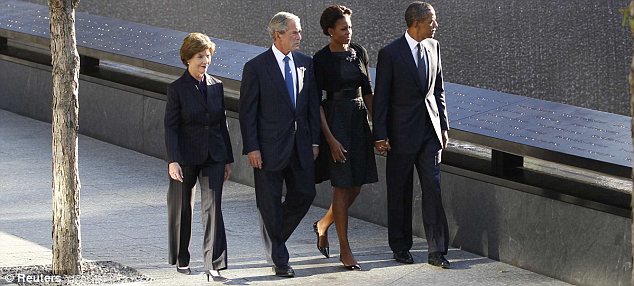 President George W. Bush (2001-2009):
America is a nation full of good fortune, with so much to be grateful for. But we are not spared from suffering. In every generation, the world has produced enemies of human freedom. They have attacked America, because we are freedom's home and defender. And the commitment of our fathers is now the calling of our time. On this national day of prayer and remembrance, we ask almighty God to watch over our nation, and grant us patience and resolve in all that is to come. We pray that He will comfort and console those who now walk in sorrow. We thank Him for each life we now must mourn, and the promise of a life to come.
---
President Barack Obama (2009-2017):
Today, we remember a day that began like so many others. There were rides to school and communities to work, early flights and familiar routines, quick hugs and quiet moments. it was a day like this one -- a clear blue sky, but a sky that would soon be filled with clouds of smoke and prayers of a nation shaken to its core. Even now, all these years later, it is easy for those of us who lived through that day to close our eyes and to find ourselves back there -- and back here -- back when grief crashed over us like an awful wave, when Americans everywhere held each other tight, seeking the reassurance that the world we knew wasn't crumbling under our feet.
This is never an easy day. But it is especially difficult for all of you -- the families of nearly 3,000 innocents who lost their lives -- your mothers and your fathers, your husbands and wives, your sons and your daughters. They were taken from us suddenly and far to soon. To you and your families, the rest of us cannot begin to imagine the pain you've endured these many years. We will never fully understand how difficult it has been for you to carry on, to summon that strength and to rebuild your lives. But no matter how many years pass, no matter how many times we come together on this hallowed ground, know this -- that you will never be alone. Your loved ones will never be forgotten. They will endure in the hearts of our nation, because through their sacrifice, they helped us make the America we are today -- an America that has emerged even stronger.
---
President Joseph R. Biden (2021-Present):
Nineteen years ago, our nation was tested by an unspeakable act of cowardice and hate. Nearly 3,000 lives were cut short on that God-awful September day: a once-unthinkable toll which tore open the hearts of sons and daughters, parents, siblings, grandchildren and grandparents, neighbors and friends — loved ones faced with the harrowing, hollowing news that the dearest thing in their life had been suddenly taken away.
In the days that followed September 11th, we wondered together whether life in America had been permanently thrown off of its axis. But as so often happens in moments of crisis, the tragedy of 9/11 revealed the character of Americans. First responders and ordinary citizens who ran courageously into the cloak of ash and fire to save the lives of those they'd never met. A new generation who answered the call to serve their country in uniform. Our leaders, who put differences aside for a time to form a united front of empathy, comfort, and resolve for a nation in mourning. And our people, who came together to summon from our shared grief the hope and common purpose we needed to get up and go on.
Though the wounds of that day will never fully heal, the spirit of Americans recovered as it always does — unbowed by the efforts of those who strike against it. In the years since, American heroes have sacrificed bravely in service to our nation; thousands gave what Lincoln called "the last full measure of devotion," laying down their lives in defense of the American idea. Countless families, including my own, waited breathlessly for children to return home from theaters of war. We sought to heal and grow from the misplaced hatred directed toward Muslim Americans. Firefighters, police officers, and first responders battled long-term health consequences for their bravery — and our nation incurred a moral obligation to help those heroes, and deliver justice and accountability for all 9/11 families, that continues to this day. And the American people rose to every challenge with characteristic strength and resilience.
Like a generation once did in the wake of Pearl Harbor, this generation of Americans bore the burden that history placed on our shoulders that day. And this year, we mark the anniversary of 9/11 in the midst of another crisis that compels us to summon the best of the American people in the face of unconscionable, inconceivable loss — a crisis that has already taken nearly 200,000 Americans, testing our resolve and character with each passing day.
Now, as then, our heroes are ordinary people doing extraordinary things: nurses and doctors; delivery drivers and grocery clerks; public transit workers and educators; regular Americans thrust into courageous acts of sacrifice and service. Now, as then, we owe it to them to come together as a nation — so that Americans can once again do what we did so bravely nineteen years ago: turn from tragedy to purpose, rebuild our lives, and begin, in time, to heal.
---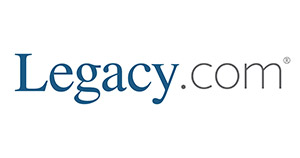 Remembrance of 9/11 victims, families & first responders:
Courtesy of: Legacy.com Official Website
---

American Red Cross of Massachusetts: Blood Drive Event:
Day of Remembrance Blood Drive
Saturday, September 11, 2021
Fenway Park - Red Sox Stadium Gate D
4 Yawkey Way | Boston, MA 02215
Hours of Operations: 8:00 a.m. -- 3:00 p.m.
Join the American Red Cross, Boston Red Sox, Beth Israel Deaconess Medical Center and others to give the gift of life on September 11th. All presenting donors will receive a Red Sox goodie bag, commemorative t-shirt, souvenir, a chance to win Red Sox tickets, and a special on field experience! Plus, get your picture taken with the World Series trophies which will be on display at Fenway Park!
Schedule your appointment today, by calling American Red Cross at 1 (800) RED-CROSS or visit their website: www.redcrossblood.org.